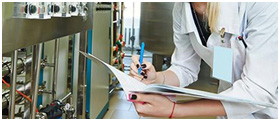 Energique® manufactures products in its own facilities located in Woodbine, Iowa and Gainesville, GA. We are one of a small number of authorized homeopathic manufacturing facilities in the United States.
Energique® is registered with and subject to inspection by both the Food and Drug Administration (FDA) and the Iowa Department of Inspections and Appeals. We strictly follow CFR 20 and 211 and all current good manufacturing practices (cGMPs) as set forth by the FDA.
Homeopathic Manufacturing

Energique® is registered with the FDA as an over-the-counter (OTC)/Pharmaceutical manufacturer. Our homeopathic production facility has been in operation since 1991 and produces classical single remedy and combination remedy products. We are widely known for our unique oral spray delivery system for liquid homeopathic products, and this system has proven to be both easy to use and effective.
The methods of preparation are rooted in the traditional methods used by homeopathic physicians since the days of Dr. Samuel Hahnemann. We strictly adhere to the standards established by the Homeopathic Pharmacopoeia of the United States (HPUS) and the regulatory requirements of the FDA.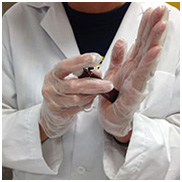 The homeopathic manufacturing process begins with the creation of "mother tinctures," the first homeopathic dilution of raw material. Raw materials are either macerated in alcohol, in the case of raw materials that are not immediately water-soluble, or titrated with lactose powder then liquefied into tinctures. We use highest quality USP grade grain alcohol and purified water systems in all of our manufacturing processes.
All our remedies follow traditional "hand succussion" techniques – shaking with impact, which is done by hand not carried out by machine as in other modern facilities.  The rhythmic, carefully repeated motions required in trituration and succession helps the homeopathic remedy get stronger and longer lasting with each successive dilution.  When the mother tinctures are completed, they are tested according outlined in the HPUS and FDA standards.
Herbal Extract Manufacturing
For decades Energique® has produced the finest liquid botanical extracts that represent the full-spectrum of the original plant. More than 600 botanicals are available to be produced as single herbal extracts or used in combinations formulated for support of specific health conditions.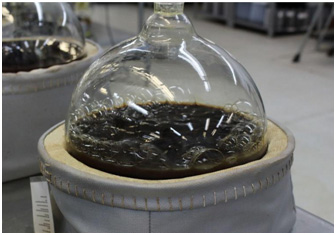 The freshest herbs (organic whenever  available) are sourced from   ethical and reliable suppliers around the world. We use Spagyric processing methods of extraction to produce quality liquefied herbals. This method uses the whole herb. Alternative extraction methods (such as distillation, cold percolation, and agitation) dispose of the herb material after the extraction and do not incorporate the whole herb. It is our belief that whole herb extracts provide the greatest potential for healing results which otherwise may be lost with other extraction methods.
Through our specialized process your herbal extracts will have little exposure to oxygen, reducing the chances of oxidation and insuring that our herbal extracts retain more of its natural colors.
Nutritional Supplement Manufacturing
With over 30 years of industry experience,   Energique, is proud to offer a broad selection of quality vitamins, minerals, amino acids, botanicals, glandulars, probiotics, and essential oils.  We offer multiple delivery options, including liquids, tablets, capsules, powders, sprays, creams and gels to best serve you and your patients health needs.
Quality is #1 at Energique, our manufacturing facility follows strict cGMPs, (current good manufacturing practices (cGMPs)as set forth by the FDA.