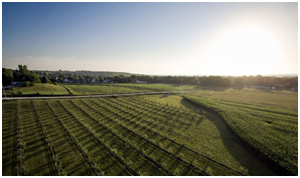 With roots growing from the heartland of Iowa for more than 30 years, Energique is one of the nation's top suppliers of quality, natural herbal remedies. As an industry innovator, Energique products are formulated in-house with quality ingredients and proven technology, we utilize a modernized Spagyric method of extraction for our products. This method utilizes the whole plant in bringing out a holistic combination of each of an herb's constituents which improves its efficacy.
Energique products are available exclusively through integrative & natural practitioners. We partner with our practitioners and strive to offer the quality products and support they need to provide patients the best health results.
Jesse Rettig and Kathy Simon purchased the company in March 2005 as part of the Grato Holdings family of brands, and have significantly expanded the technology and available products since it was founded by pharmacist and naturopath Dr. Jack Hinze in 1987. Our main processing and distribution facilities still remain in Woodbine, Iowa, among farms that inspire the company's approach to well-being through natural healing.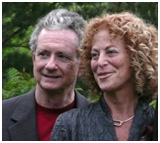 In 2017, a new state of the art manufacturing facility was opened in Gainesville, Georgia to support our growing client needs and product expansion.Under the guidance of our Naturopathic Doctors, Energique follows the protocols outlined in the Homeopathic Pharmacopoeia of the United States and utilizes a third-party inspection process for quality assurance for all herbs and other base sources. This dedication to effective processing and quality sourcing, along with personalized customer service and an extensive inventory, allows the roots of Energique to continue reaching well into the future.
Proudly employee owned, Energique is part of the Grato Holdings family of companies that includes Apotheca, Liddell Laboratories and Peaceful Mountain. Grato Holdings extensive brands manufacture and market over-the-counter homeopathic remedies, herbal extracts and dietary supplements to professional healthcare providers, retail outlets and consumers throughout North America.
Our passion is to empower people with the knowledge to better control their own health with therapy methods that avoid the toxic effects of pharmaceutical drugs – always adhering to the guiding principle of honoring the natural healing power of the body.