ENERGIQUE PARTNERS WITH
BIOSCAN TECHNOLOGY

International Health Technologies presents:

2017 ANNUAL GLOBAL USER CONFERENCE
October 6th & 7th, 2017
Park City, Utah
IHT is the world's largest manufacturer of Meridian Stress Assessment instrumentation. These devices are used by integrative healthcare practitioners around the world to assess functional health. The company's system is a state-of-the-art hardware platform coupled with sophisticated application software.
Energique will be exhibiting at this year Global Conference, attendees can learn about our extensive product line and the potential benefits of a BioScan system for your practice.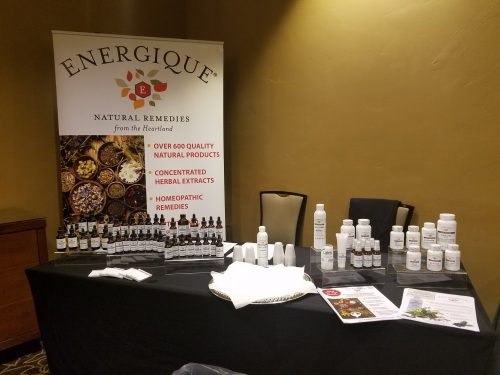 The BioScan system is an FDA cleared, state of the art testing machine that scans the body's organs and functions for imbalances using electrodermal screening (EDS).  This fully portable medical device can be used within your practice to test a patient in less than 15 minutes, gather reliable data regarding the health of the fourteen major systems and organs of the body!  The online electronic product library allows you to quickly customize a protocol and print a full-color chart which may significantly increase patient compliance.
For more information, please contact our experienced Customer Service Representatives at inquiry@EnergiuePro.com or 800-869-8078.