Serious Steps for Coronavirus Prevention
By Dr. Laurell Matthews, N.D. / March 04, 2020 /
Blog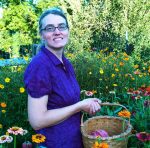 Dr. Laurell Matthews earned a bachelor's degree in biochemistry and a doctorate in naturopathic medicine from Bastyr University.
With a lot of hysteria over the Coronavirus in recent days, I've become concerned that there are many voices making unsubstantiated promises about using natural remedies to combat Coronavirus.
Of course, if those I care for are affected by this new Coronavirus, I am going to extrapolate from my natural medicine experience with other viral illnesses. But I will be upfront about this approach, and I will also strongly encourage everyone to seek treatment with their primary care doctor so that all tools can be employed.
Here are some of the natural interventions I will consider that may help with prevention:
Research has shown that some herbs can help fight flu symptoms including licorice root, American ginseng, elderberry, echinacea, and garlic.
Likewise, nutritional supplements can help ensure optimal immune system function. These include zinc, selenium, vitamin C, and probiotics.
Test your vitamin D levels. Vitamin D might boost immune health.
And don't forget these very important basics to help mitigate this or any other seasonal illnesses:
Have a healthy lifestyle: get enough sleep, minimize stress, eat plenty of veggies and fruits, and avoid sugar and junk foods.
Avoid large crowds and places with poor ventilation.
If you cannot avoid such places, consider using a properly fitted mask.
Prioritize handwashing, more often, with soap and water for twenty seconds, especially before eating.
Avoid touching your eyes, nose, and mouth with unwashed hands.
Use hand sanitizers, when handwashing is not possible.
Avoid people who are sick.
Cover your cough or sneeze with a tissue and discard or sneeze into your bent elbow.
Please stay home if you are sick!
As a naturopathic doctor, I urge everyone who may be exposed to coronavirus to seek help from appropriate health professionals, and not just rely on unproven or untested remedies sold by those hoping to capitalize on public fears. And remember, you can contact the doctors on staff here at Energique via email at askthedoc@energiquepro.com.
Any homeopathic claims are based on traditional homeopathic practice, not accepted medical evidence. Not FDA evaluated.
These statements have not been evaluated by the Food and Drug Administration. These products are not intended to diagnose, treat, cure, or prevent any disease.