Diabetes: Sugar, Oxidative Stress, and Toxins
By Dr. Laurell Matthews, N.D. / December 29, 2017 /
Blog
Health risks of carbohydrates
A recent study in The Lancet showed there was a correlation between a high carbohydrate diet and total mortality risk. This massive study with over 100,000 participants from 18 countries didn't show the same health risk with consumption of dietary fats. This is just one of many studies that are helping us rethink our dietary recommendations.
Sugar and oxidative stress
Insulin resistance may be partially caused by cells trying to protect themselves from the damage caused by excess sugar.
Reactive oxygen species are a natural byproduct of the mitochondrial production of energy from glucose.
Increased sugar consumption leads to more of these reactive oxygen species in the mitochondria.
Cells might reduce their insulin receptors in the cell membrane to protect themselves against this oxidative damage.
Toxins and diabetes
Reactive oxygen species are increased by heavy metals, drugs such as acetaminophen, and environmental pollutants.
There is a correlation between total body levels of persistent organic pollutants (like certain pesticides) and increased hemoglobin A1C.
Study participants with higher levels of persistent organic pollutants were also more likely to be obese, which is another major risk factor for diabetes
Can detoxification support help prevent diabetes?
Over 40% of Americans have diabetes or prediabetes. The health implications of this are sobering, but more education can have an impact. Stressing the importance of reduced carbohydrate consumption, reducing toxic exposures, and supporting detoxification are critical in stemming this burgeoning problem.  There have not been any studies testing the theory that reducing toxins can prevent diabetes, but this seems like a logical step in helping to reverse this chronic health threat.
Energique® Products for Detoxification Support
N-Acetyl Cysteine Plus– N-Acetyl Cysteine supports the body's natural capacity to make glutathione, which is one of our most crucial detoxification mechanisms.
Lipoic Acid– Alpha-lipoic acid is well known for its support of some diabetic symptoms, but this antioxidant compound also offers detoxification support.
Sugar Metabolism Formula– Our liquid herbal blend featuring herbs from the Amazon rainforest includes Bauhinia forficata, known for its antioxidant properties.
Also, check out Energique's full line of homeopathic blends for detoxification support.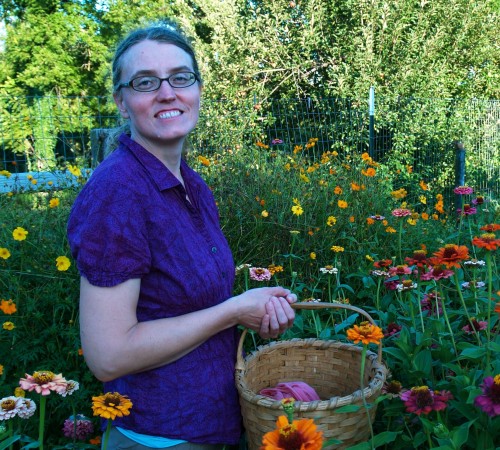 Dr. Laurell Matthews, ND has a bachelor's in biochemistry and received her doctorate in Naturopathic Medicine from Bastyr University.
These statements have not been evaluated by the Food and Drug Administration. These products are not intended to diagnose, treat, cure, or prevent any disease.